Halton Islamic Community Center (HICC)
We hope to use this facility as a hub to engage the Muslim Community in Milton, Oakville and Burlington. We are especially excited about engaging the children of the growing Muslim community through all kinds of event including sports, mentoring, community service game nights etc.
MAM Board continues to pursue the organization's main objective of establishing a place of worship. The 4269 Regional Road property acquired for this purpose is currently undergoing reconstruction.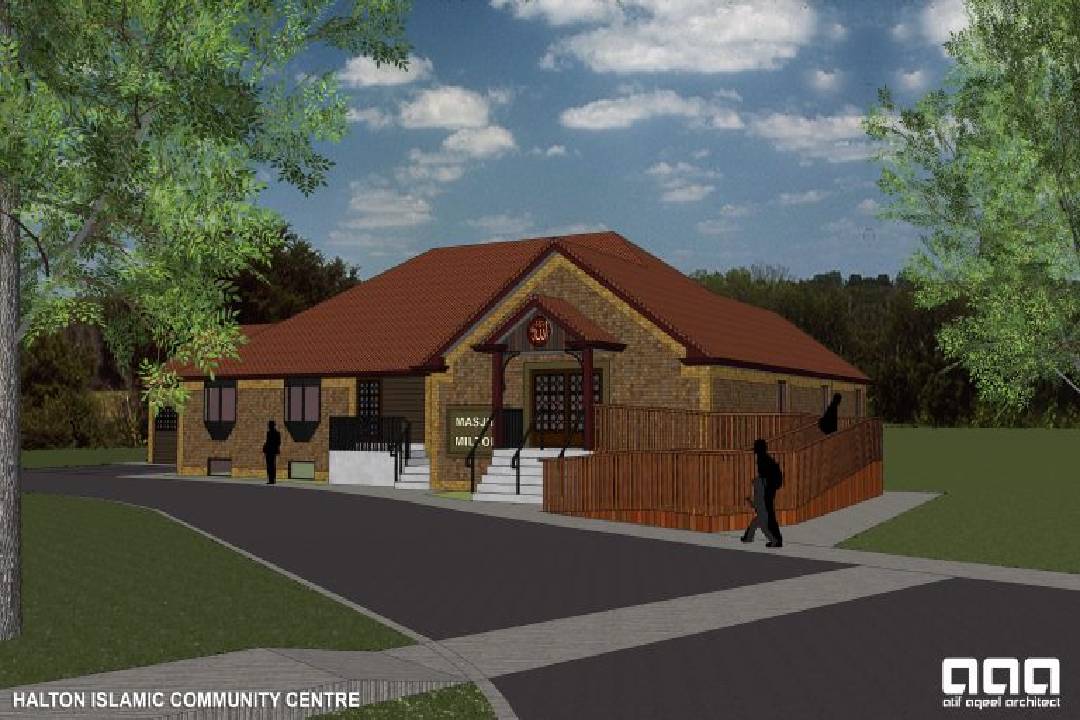 12 Acres paid off property

Zoning approved as a place of worship

Site plan approved for outside civil work dated July 31

A hired contractor for outside civil work dated Sep 05

Construction of outside civil work started Sep 21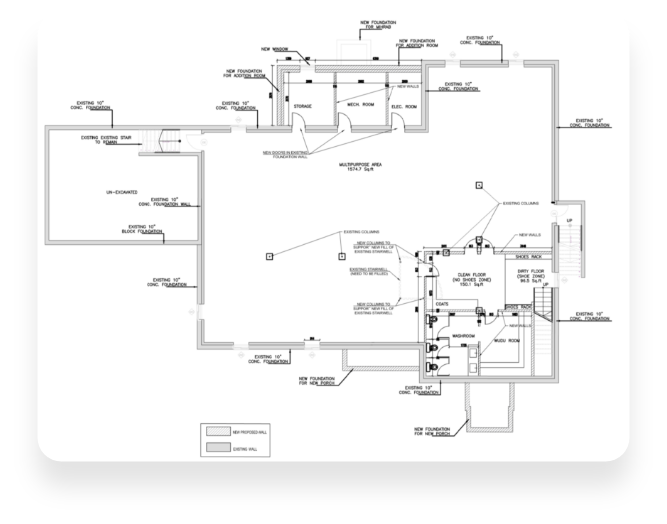 Septic tank has been completed Nov 15, 2019

Landscaping work completed Nov 20, 2019

Fire storage work will start on Jan 15, 2010

The water storage tank has been installed – Sep 2020

95% of Outside civil work has been completed – Updated Dec 02, 2020
The construction work is broken down into three phases.
Phase 1: Site Plan Approval
Prepare Site for Construction

Slit Fencing

Tree hoarding

Left Turn Signal

Letter of credit

Site Plan agreement

Revised Grading Plan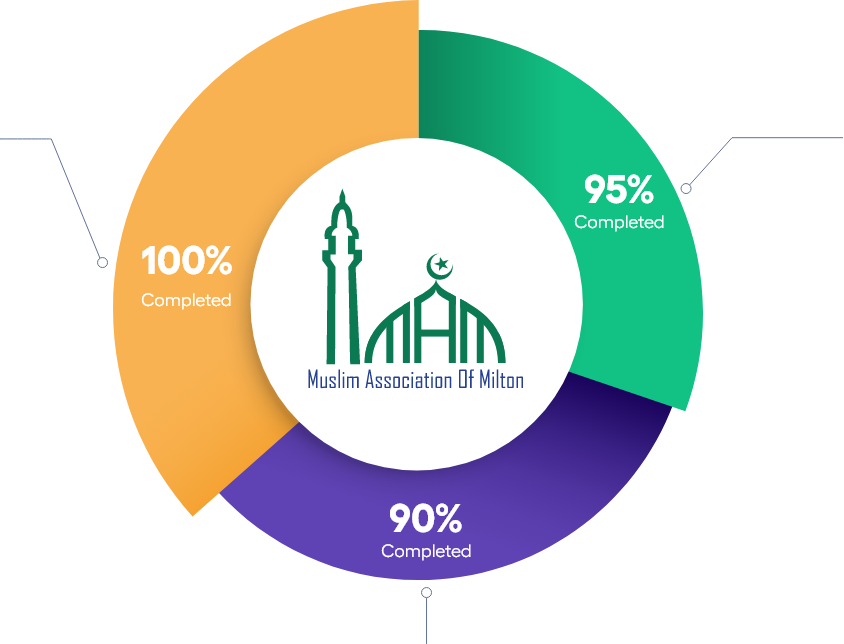 Phase 3: Building Renovation and Construction
Fire safety additions

Reinforce floors - in Progress

Mechanical, Electrical, Heating

Prayer area, Bathroom, wudu area, Etc
Fire Tanks - Completed

Septic Tank - Completed

Parking Lot and Gravel driveway, site walk

Landscaping, etc - Completed
Phase 1: Site Plan Approval
Prepare Site for Construction

Slit Fencing

Tree hoarding

Left Turn Signal

Letter of credit

Site Plan agreement

Revised Grading Plan
Fire Tanks - Completed

Septic Tank - Completed

Parking Lot and Gravel driveway, site walk

Landscaping, etc - Completed
Phase 3: Building Renovation and Construction
Fire safety additions

Reinforce floors - in Progress

Mechanical, Electrical, Heating

Prayer area, Bathroom, wudu area, Etc
Hired Architect

Created a draft floor plan dated Jan 2019

Draft floor plan approved by BOD and members dated Feb 2019.

Architect attended meeting with city planner about the draft floor plan and received input from city planner dated Mar 2019

The architect created a base drawing for the pre-consultant meeting with officials dated Mar 2019

Submitted revised site plan Application for parking, building extension Mar 15, 2019.

Expected Revised site plan approved – Apr 2019

Permit drawing submission June 2019

Demolition of the internal started July 2019

Extension of the front, Ramp, and main entrance work started Oct 2019

Beams work started Dec 2019

Framing in main prayer hall and Sister prayer area started Dec 2019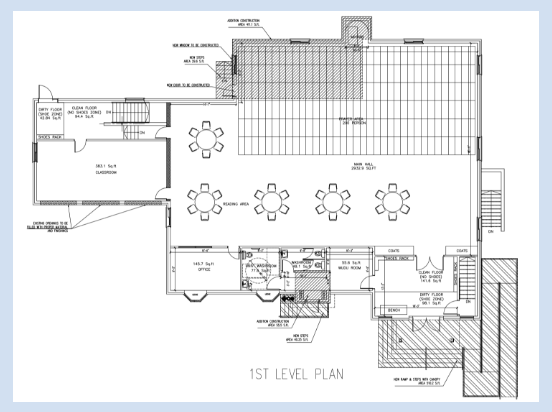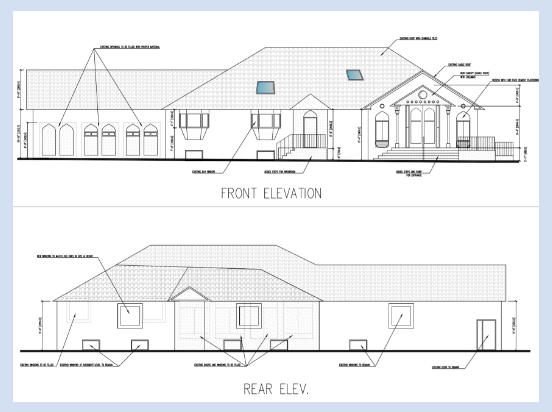 Beams work has been completed Feb 02, 2020

Plumbing of wudu and washroom in ground floor and basement has been completed – June 2020

Sound system, CCTV, and A/V wiring has been completed – July 2020

HVAC work has been completed – August 2020

Electrical and fire alarm wiring completed – Sep 2020

The contractor is working on the fire separation framing issue – Oct 2020

Inspection of electrical, mechanical, plumbing, and fire safety has been passed – Dec 02

Insulation work will start on Dec 10, 2020

Drywall in the main floor and basements has been installed Jan 2021

Compounding and sanding work has been finished in Feb 2021

Tiles in the main floor and basement washrooms and wadu area have been started in March 2021

RTU units ( Heating and cooling system) has been installed in March 2021

Millwork in the main hall has been completed April 2021

Pot lights have been installed in April 2021
Project financial status
Revised Project cost

 $2.15 Million

Total Funds Raised (Incl. QH)
 $1.8 Million
Available Funds
 $300,000
Funds Spent on project
 $1.5 Million
Funds required
 $350,000